Fortnite Celebrates Pride with Rainbow Royale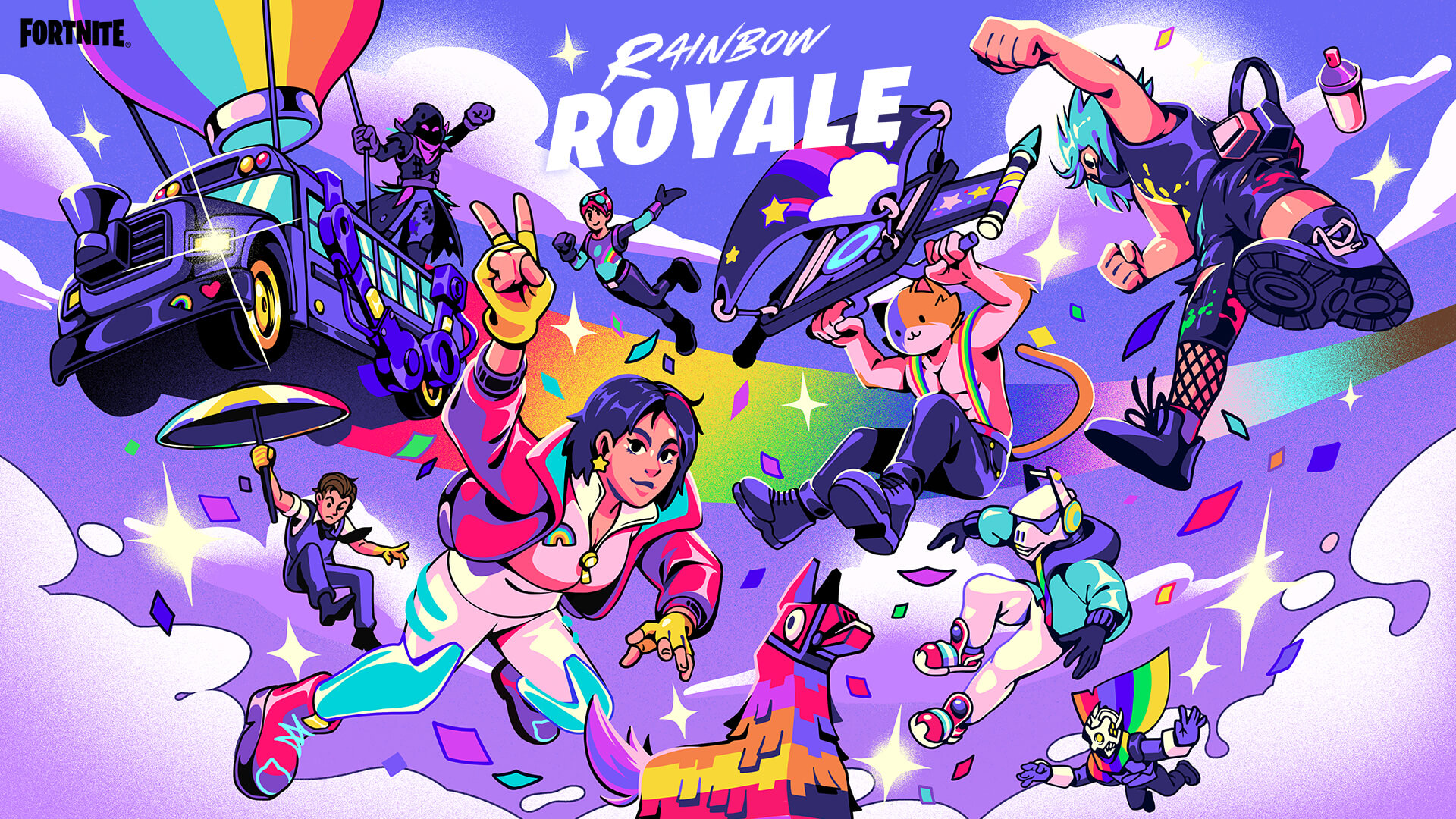 In celebration of the LGBTQIA+ community, Fortnite Battle Royale has turned into Rainbow Royale for the week!
Epic is treating us to some free stuff and a beautiful rainbow can now be seen from the island.
The free items include the colorful Take a'bow Emote, the awesome Sunshine & Rainbows Wrap and 4 rainbow-based Sprays to express yourself with on the battlefield.
The airwaves on the island will also be blasting featured LGBTQIA+ artists:
Beatbox
Big Freedia - Platinum
Lil Nas X - Montero
Radio Underground
King Princess - Pain
Troye Sivan - STUD
Ben Platt - Imagine
Power Play
Daya - Bad Girl
Hayley Kiyoko - Found My Friends
Kim Petras - Malibu
Don't forget to claim your free items from the Item Shop by July 27th @ 8 pm ET.
Wild Rainbow Emote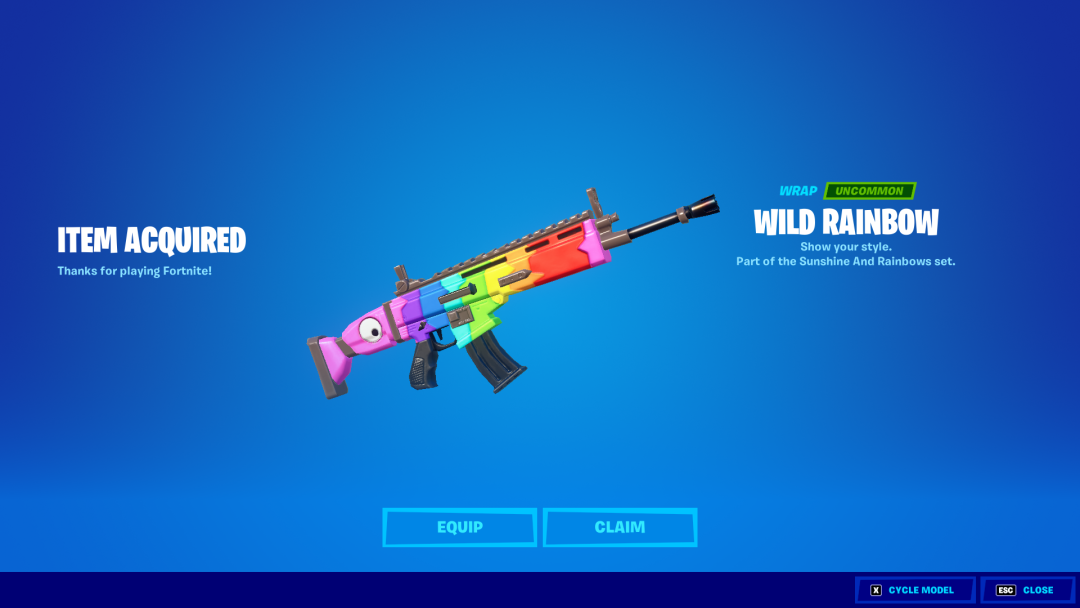 Vibrant Star Wrap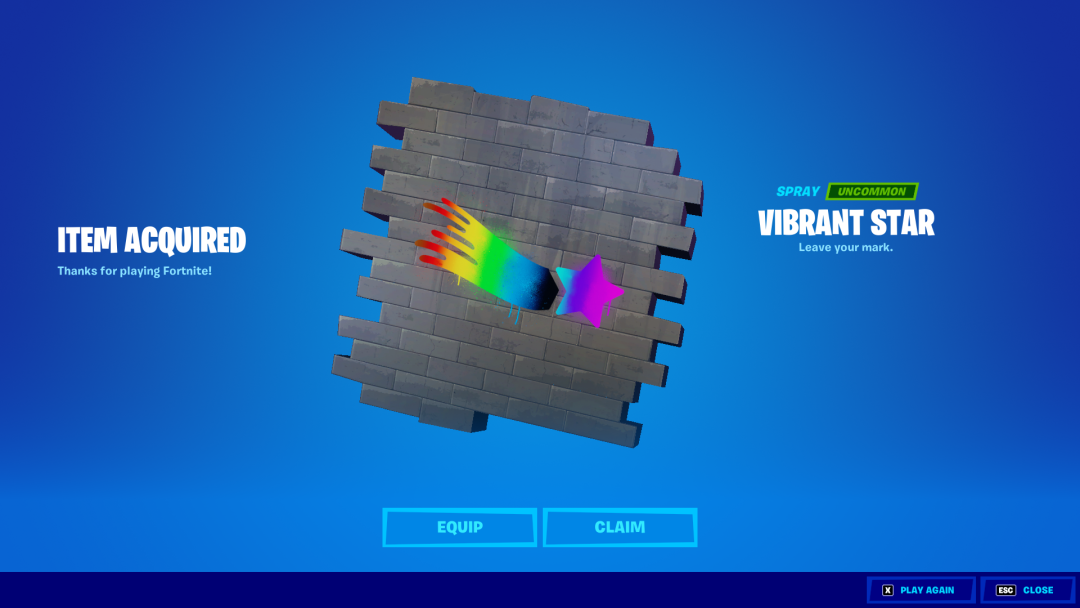 Vibrant Llama Spray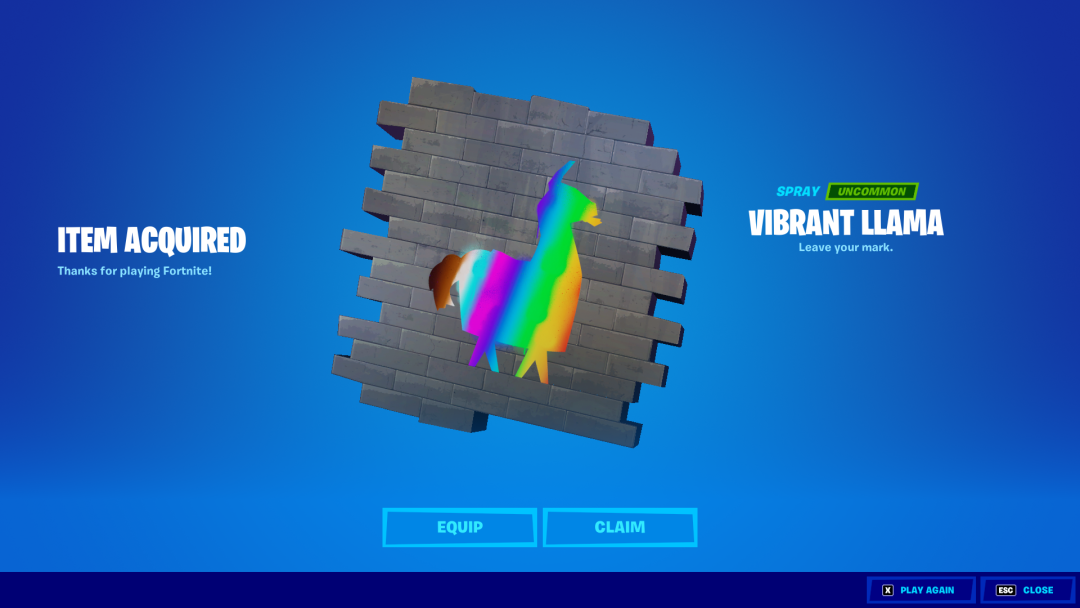 Vibrant Heart Spray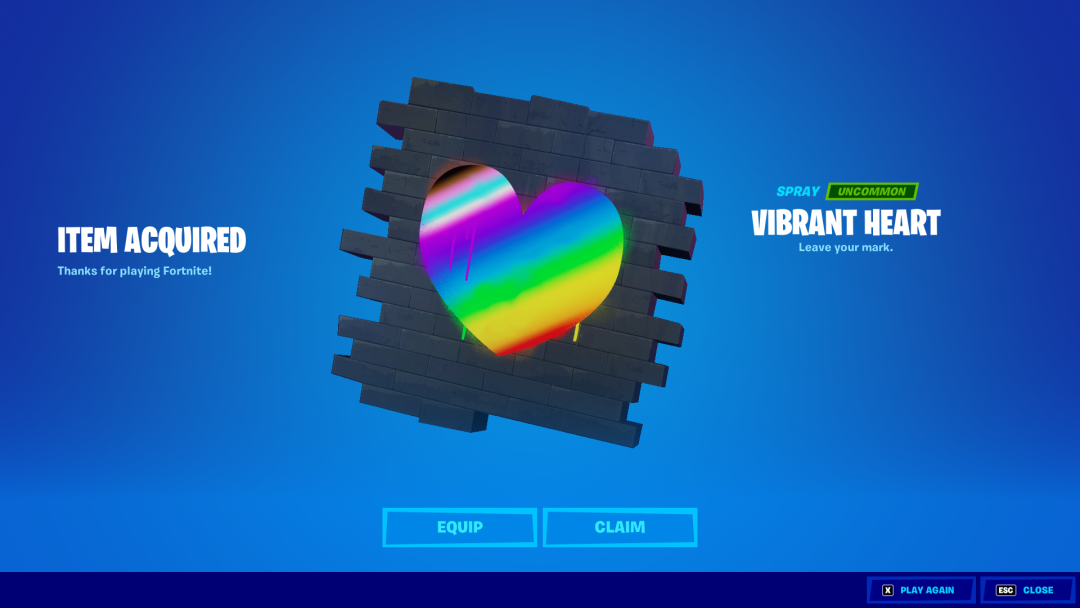 Vibrant Boogie Spray